This article was published on: December 2nd, 2013
'Memorial' by pleasiosaur~ is now available to buy here, or from the Onoma Research Website as a download or CD (which includes downloads as well). It will also be available on iTunes and Spotify soon.
The CD is presented in a shrink-wrapped, hand printed "digifile" sleeve with booklet. Sleeves are supplied in random colours (pink and blue shown).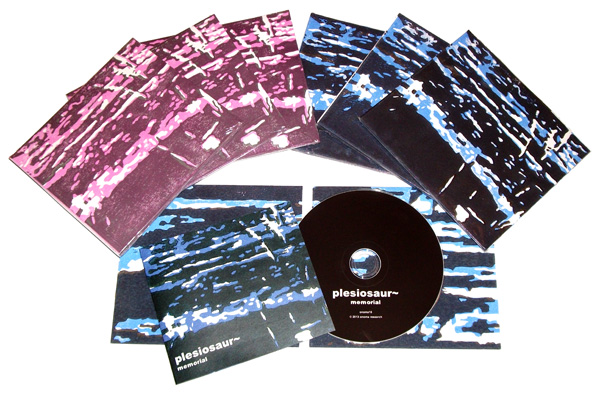 Memorial is a 'concept album' of sorts, although the pieces were not conceived in that way originally. Instead they were individual improvised compositions that, after an 18 month period, seemed to sit comfortably together and represent the journey taken by us all when someone leaves us or is taken away.
The three tracks that make up Memorial – Death, Funeral and Wake, lead you through this process from dark beginnings to a positive end via slabs of metal drones and screeching guitar.